ALTROZ , "The safest car of India", is available for purchasing starting today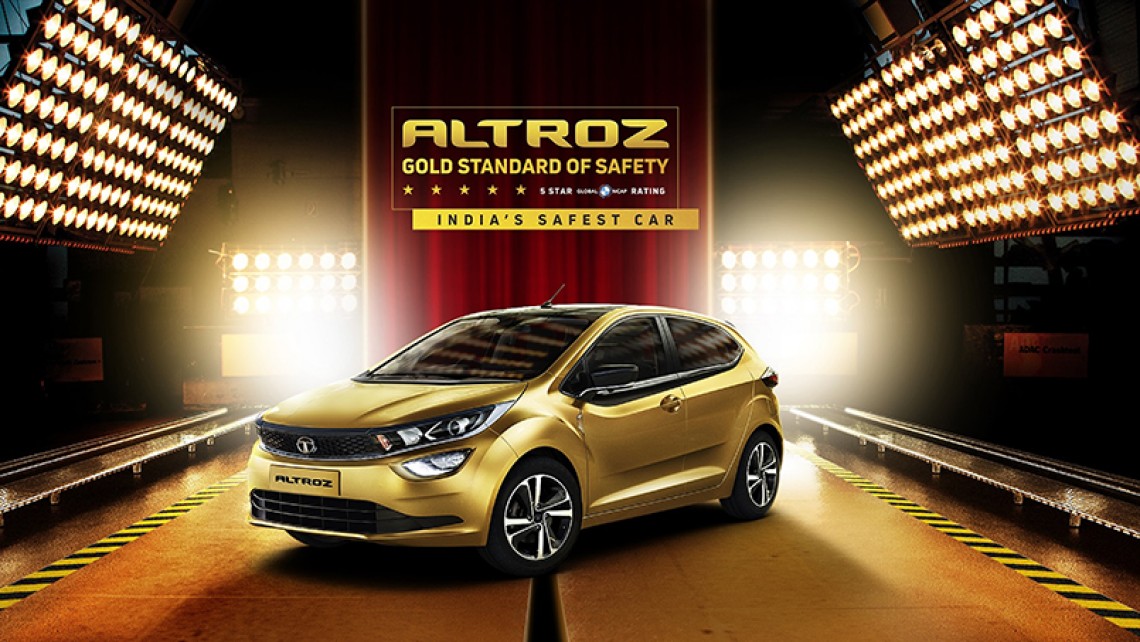 Today is a big day for us, as a naming agency. This is the day when TATA ALTROZ, the premium hatchback of TATA Motors is launching in India. Starting today, ALTROZ becomes a car available for purchasing for everyone in India who wishes to drive a premium city car.
More than that, ALTROZ was named "The safest car of India", title gained after the 5-star adult safety rating from Global NCAP, the foremost global car assessment programme, on 15th January.
"This makes Altroz not only the second vehicle from Tata Motors to achieve this, but also makes it the second passenger car in the Indian automotive industry to make it to this level, after the Nexon, which was awarded this distinction in December 2018.", is the official statement of TATA Motors.
"The Tata Altroz has been designed to offer world-class protection to its occupants, which was been hitherto lauded in media reviews of the car. This landmark achievement by Tata Motors is also a testament of the fact that the automotive industry in India is capable of delivering the highest global standards of safety in vehicles.", says the official statement of TATA Motors.
ALTROZ is the name created by NAMZYA for this premium hatchback of TATA MOTORS and its name is inspired by the Albatross bird, an agile sea bird that can fly on long distances with minimum of effort.
ALTROZ was revealed to the international public and to the automotive industry in March 2019 at Geneva International Motor Show in Switzerland.
Working for the automotive industry is challenging, but with passion, dedication, effort and patience, we are able to see the results of our work. There is nothing more beautiful to know that a car named by us will be driven by millions of people.
Thank you, TATA Motors, for letting us baptize the safest car of India.