7 brands named after their founders
We drink, we eat and we wash with so many branded products. In some cases, we admire these names and we look for a naming strategy that could give us a similar name for our businesses.
But we don't know that many of these brands we see every day got their names from their founders.
Let's see 10 brands named after the people who founded them:
Heineken
Heineken, the 'Holland's first 'premium' lager beer' was invented by Gerard Heineken in 1873, when he discovered a new passion for brewing. Shortly after, he purchased a land in Amsterdam where he build a brewery. There, he invented the recipe of Heineken beer which became a national symbol of quality in Holland. After 145 years, the Gerard Heineken name still brings joy on our lips.
Lipton
Lipton has its beginnings back in 1890, when Sir Thomas Lipton bought his first tea plantations and started to produce tea. Three years later, in 1893 he officially established the Thomas J Lipton Co.®, a tea packaging company based in Hoboken, New Jersey . He believed that tea should be a drink for everyone, not just the wealthy, so he strived to make packaging and shipping less expensive.
That was the first step that preceded the global Lipton brand everyone knows today.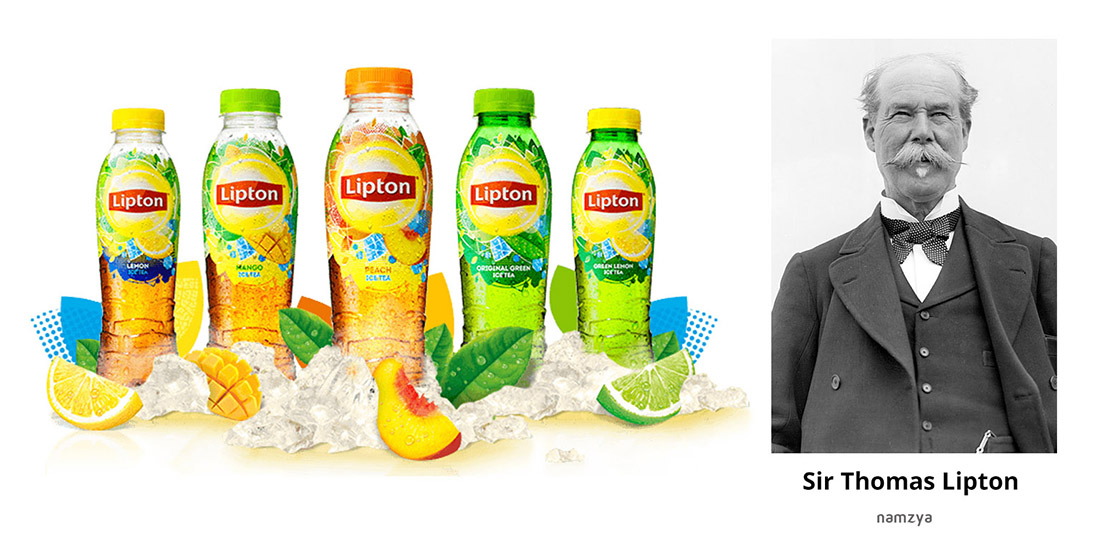 Lavazza
Lavazza, the coffee we drink today is the result of the genius Luigi Lavazza: in 1895 he discovered the different origins and characteristics of the coffee plant and he combined the finest coffees from different parts of the world. Three decades later, in 1927, he founded Luigi Lavazza S.p.A. Today, his heritage are not just the coffee recipes, but also his name.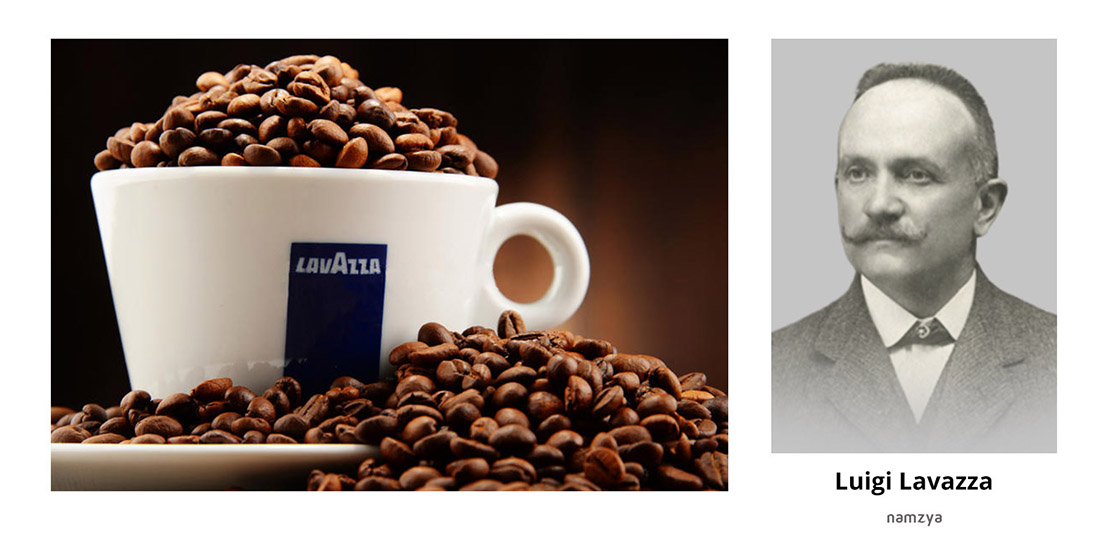 Illy
The well-known Illy Caffè, was founded in 1933 by Francesco Illy. Two years later, in 1935, he invented illetta, considered the blueprint for modern espresso machines, which revolutionized coffee preparation. His innovative method of packaging, based on pressurization, enabled illy's initial exports to Sweden and Holland during the 1940s.
Francesco Illy left us not only his name, but his brilliant method that remains the standard for preserving and enhancing coffee's freshness during transport and storage.
Barilla
Barilla, 'The Choice of Italy' in matter of pasta, has its beginnings in 1877, when Pietro Barilla opened a bread and pasta shop in Parma, Italy. 30 years later, in 1910, the first Barilla factory is built: 80 workers produce 8 tons of pasta and 2 tons of bread per day thanks to innovative "continuous baking" oven.
Today, over 140 years, Barilla's name is present in so many kitchens all around the globe.
Colgate
Did you know that Colgate is the only brand in the world purchased by more than half of all households (according to a 2015 report by Kantar Worldpanel). Most probably, the majority of people who use Colgate toothbrushes and toothpastes every day, don't know that Colgate is named after its founder.
Colgate started its history in 1806, when William Colgate started a starch, soap and candle business on Dutch Street in New York City. Many decades, these products were the stars of the company.
Only after 90 years, in 1896, Colgate introduced toothpaste in a collapsible tube.
Today, the name of a man who founded a company 200 years ago is present in more than half of all households in the world.
Nestlé
Who didn't hear about Nestlé? Not many, most probably. But of those who did, not many know that Nestlé company is named after its founder, the German-born pharmacist Henri Nestlé, who launched in 1867 his 'farine lactée' ('flour with milk') in Vevey, Switzerland. It combines cow's milk, wheat flour and sugar, and Nestlé developed it for consumption by infants who cannot be breastfed, to tackle high mortality rates. Around this time he starts using the now iconic 'Nest' logo.
At his time, Henri Nestlé saved lifes. In our times, his heritage feeds a lot of us.
Maybe you knew these stories, maybe not. In any case, these stories give us a valuable lesson: any surname can become a brand. But this happens after a lot of time: Lavazza sounds 'coffee' to you because it's been more than 120 years since all Lavazza communication is about coffee. The same is with Barilla, Colgate, Heineken and so on.
Today, in a such overcrowding of brands, media and advertising, using your own name to name your business is not a bad decision, but a problematic one. You can do it, but you will have to wait a lot of time until it becomes a brand.
If you need our help with a naming project, write us and we will be happy to work with you.
You can follow us on Linkedin and Instagram to see the most recent updates from our work and our wonderful business trips!
Linkedin Accounts: Instagram Accounts: